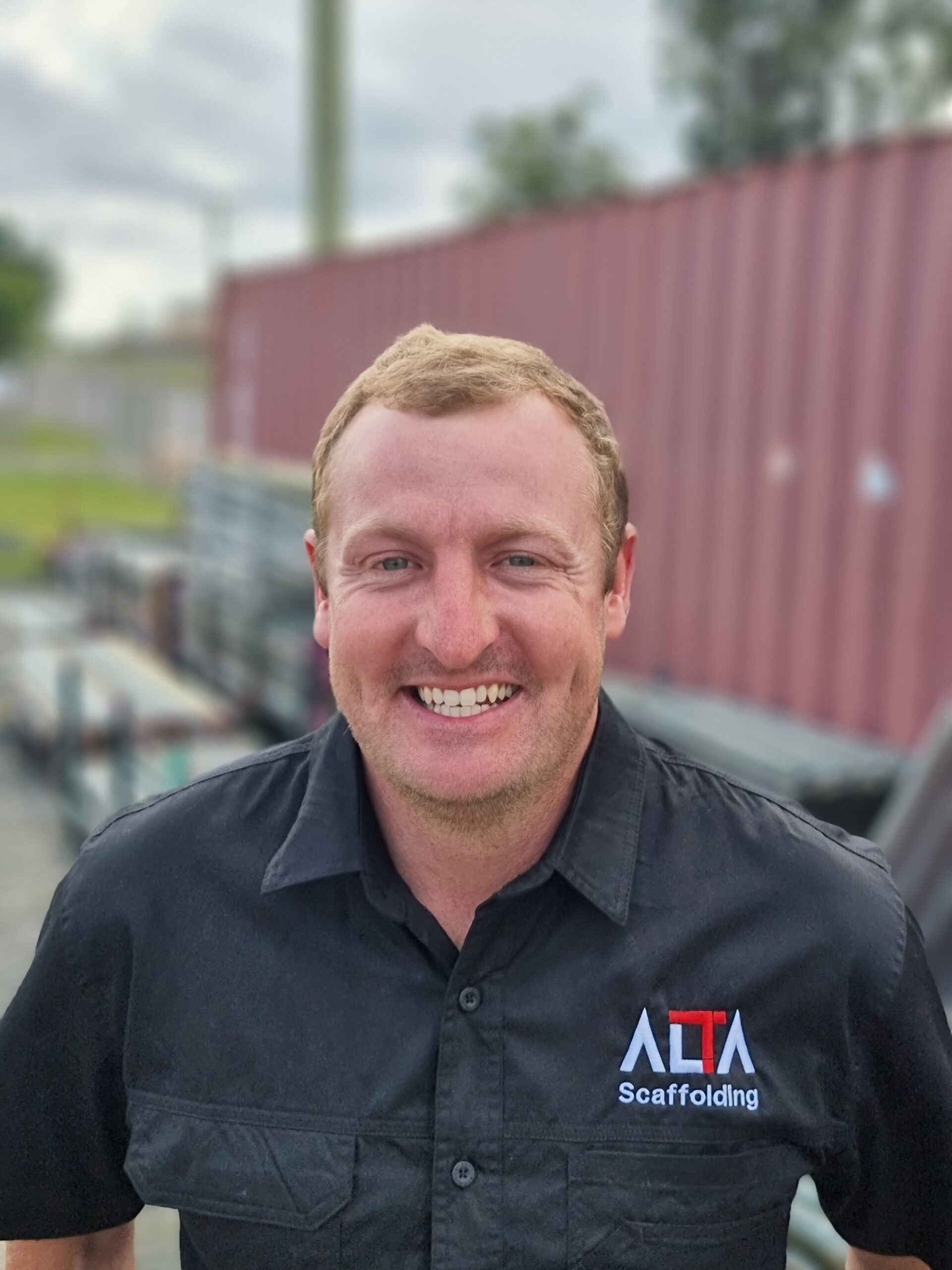 Why Choose Fibreglass Scaffolding?
Choose a fibreglass scaffold tower when you need to be double-sure that your workers are protected from electrical shocks, or when they're working in an environment containing corrosive materials, such as petrochemical plants.

Call Alta Scaffolding on 0457 700 111
Non-conductive
This is the biggest advantage of fibreglass scaffolding, allowing it to be safely used where it might come into contact with live electrical wiring.
Non-corrosive
GRP (glass reinforced plastic) also protects against corrosive materials that can weaken the structural support of steel scaffolding. This makes it the safest choice in such environments.
Heat resistant
Fibreglass resists heat too, allowing your workers to safely operate close to heat sources that would make other scaffolding materials too dangerous to touch, or might present a fire hazard.
Lightweight
A big benefit of fibreglass wherever its used is its lightweight. This makes it quicker to work with and easier to modify for scaffolding requirements – without compromising on strength and safety.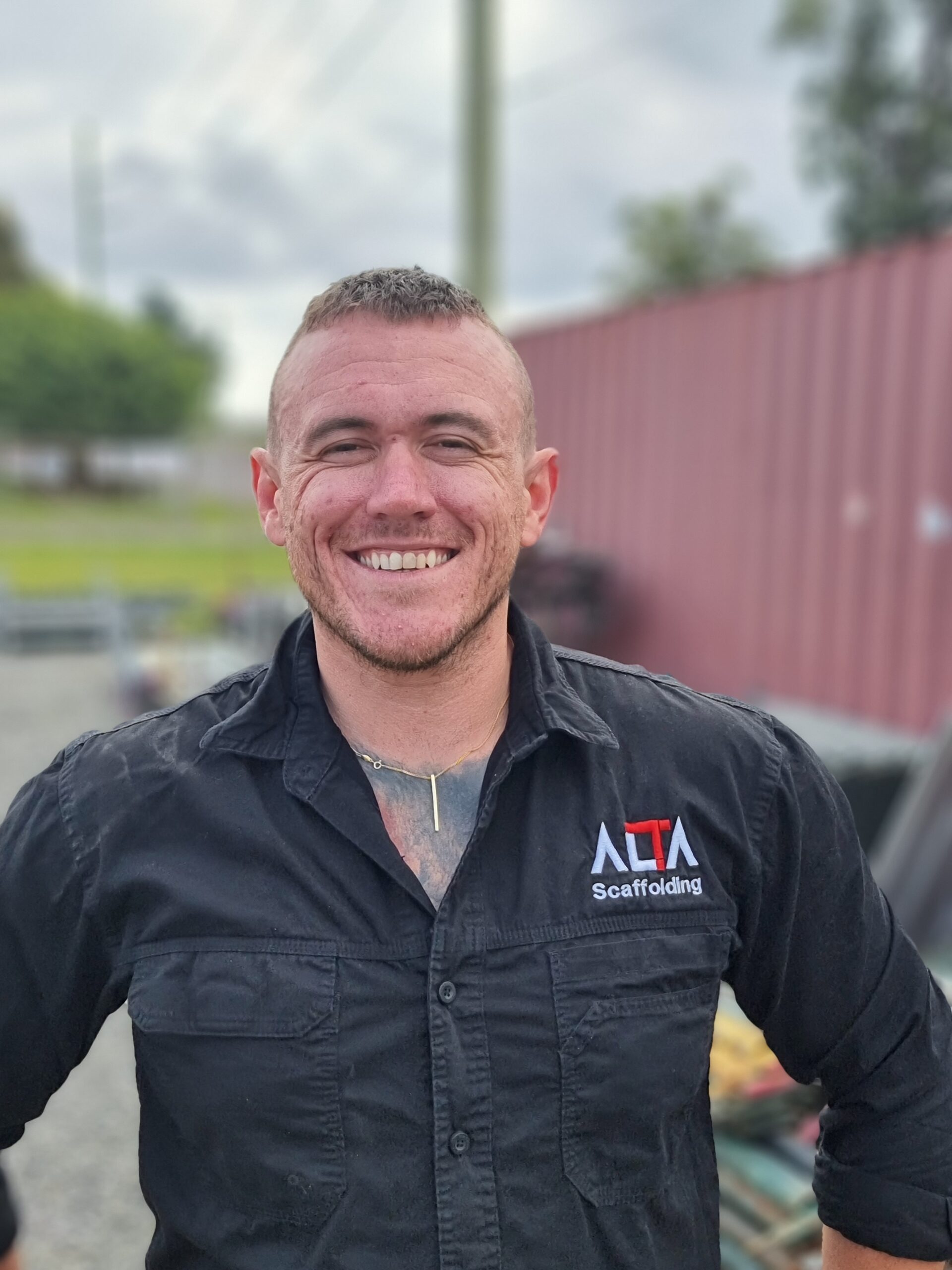 How Alta Scaffolding Fibreglass Scaffold Services Work
We have fibreglass scaffolding towers ready to go, so you can get your project up and running quickly without delays.

Contact Alta Scaffolding

Quick hire times
We understand that the smallest glitch when hiring scaffold at the beginning of a project can threaten completion deadlines.

We waste no time in understanding your requirements and providing the right fibreglass scaffolding for your project.
Fast delivery and quick set-up
We spend time with you to understand your precise needs, and diligently plan the appropriate scaffolding framework.

Once that's done, we deliver promptly and set up your scaffold quickly and safely, so that you can get working as soon as possible.
Efficient, fast delivery and set-up
Fibreglass scaffolding towers are quick to assemble, and we'll make sure that yours are delivered quickly.

It doesn't take long for us to set them up, so you can safely get to work as fast as possible.
Constant project support
We're a family-owned business and retain a personal touch no matter how large the job.

You'll receive ongoing support whenever you need it while you're using our scaffolding, with one of our experts dedicated to your project.
Top-class training and induction
We only employ experts in the various types of scaffolding that we offer, and provide intensive training to ensure the highest standards of quality and safety.
Sizes
We offer fibreglass scaffolding and GRP Towers in standard industry sizes, with 1.8m or 2.5m decks. We can also create bespoke towers if you have specific needs.
When to use fibreglass scaffolding
The main reason for using fibreglass scaffolding is when working in areas where regular towers present risks.
Working around areas of electricity

Non-conductivity is the greatest advantage of fibreglass scaffolding. It's designed for safe use when regular towers would present a risk of electrical shocks.

Presence of corrosive materials

Being non-corrosive, fibreglass scaffolding is also used in areas exposed to materials that would otherwise degrade the structural integrity of a steel scaffold.
Your S-A-F-E quality guarantee
The wellbeing and lives of your team are paramount. We ensure your scaffolding is AS/NZS 4576 compliant and professionally certified, so if SafeWork NSW visits, everything's above board.
Common Questions about Fibreglass Scaffolding
Do Alta Scaffolding Fibreglass Scaffold Towers Have an Integrated Ladder System?

Yes, our scaffold towers all have integrated ladders to provide safe access to the working platforms.
Can I Pick Up the GRP Tower Directly from Alta Scaffolding?

These towers are self-contained, so there's no need to hire anything special. As with any other scaffolding, however, it's always useful to also get a hoist or pulley system.
What Are the Fibreglass Scaffold Tower Deck Sizes?

You can get single- and double-width fibreglass tower decks, typically with a choice of either a 1.8m deck or a 2.5m platform.
Why Hire Fibreglass Over Other Scaffold Types?

As it's non-conductive and spark resistant, hire fibreglass scaffolding when working on or near electrical systems.
What Is the Maximum Load Capacity of Your Fibreglass Scaffolding?

Fibreglass scaffolding can typically support up to around 225kg per tower.
Get a free quote,
get started ASAP
Contact us and our expert estimators will provide a detailed quote. Once you approve it, we can get started on your project in just two days' time.
Contact our expert estimators