It's how we build what we build that makes the difference
Our process sets us apart, meaning you get the expertise and products of a larger provider, combined with the boutique service of a family owned operator. We'll get to know your scaffolding project, so we can create an accurate indication of immediate, ongoing and future scaffolding costs. Our scaffolding experts plan every element of your scaffolding construction through close collaboration to address your particular requirements.
The logistics involved in big commercial projects give an added layer of complexity, so you need to trust that your scaffolding is in the hands of experts you can rely on.
We intricately plan the scaffolding, understanding precisely what's required and how it will be used to make it functional, accessible, reliable and 100% safe.
GET AN INSTANT ESTIMATE
Words from happy clients
Incredibly happy with Josh and the team. Scaffolding was great, job went off without a hitch and his staff were polite, respectful and happy to do a bit extra that I put on them. Highly recommend. Thanks Josh.
Words from happy clients
The ALTA team really came through for us on a two-storey house project at Warners Bay. No dramas or hiccups, and good communication. Highly recommend.
Words from happy clients
As always it was an absolute pleasure dealing with your crew. It worked great as usual with the ALTA boys. We had heaps of trades there today and your boys worked in with them so well. One of the best scaffold companies I've worked with.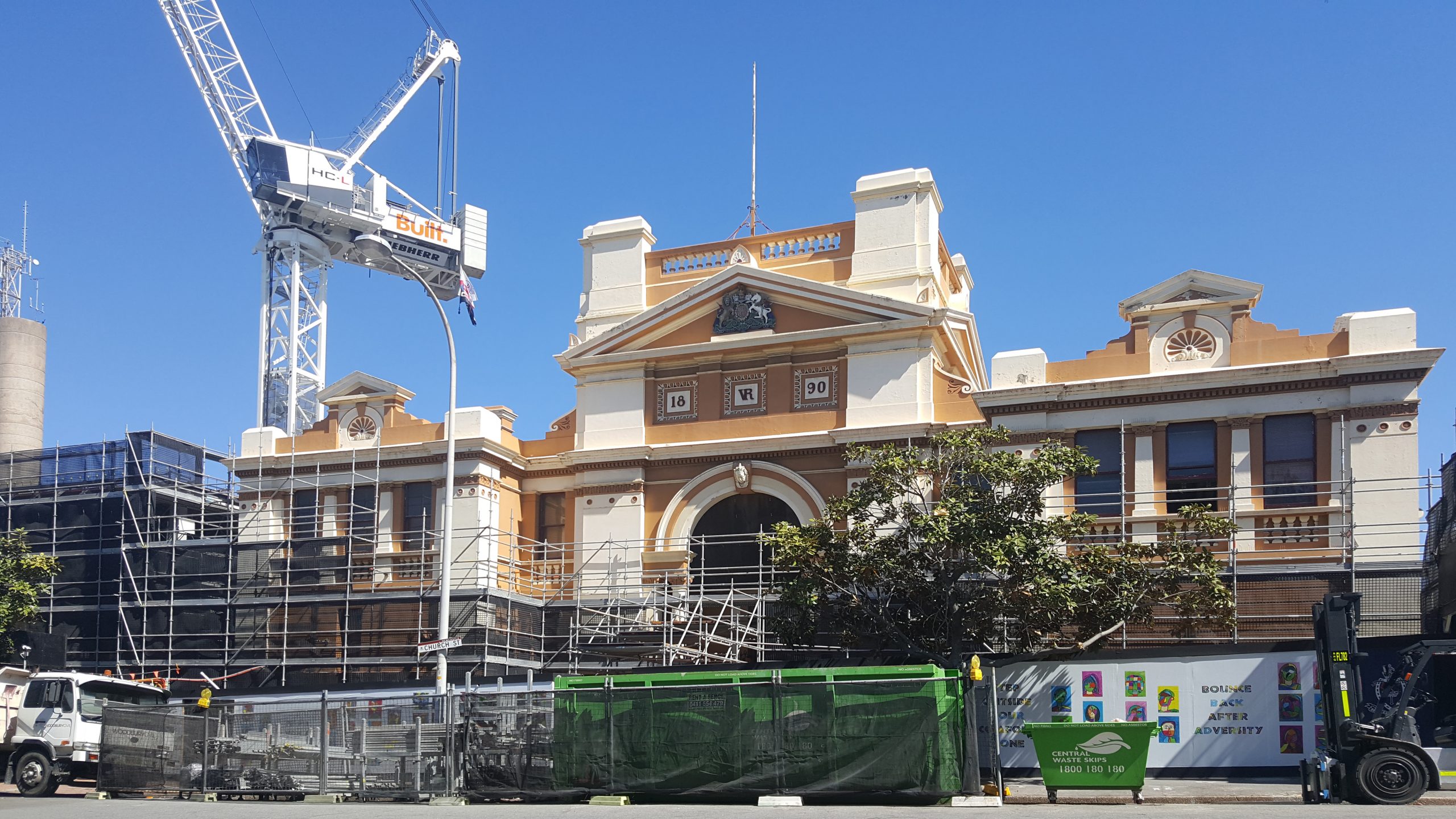 Get a fast quote from an experienced team
We turn around scaffolding quotes for intricate projects quickly, so you can tender with confidence in your planned budget. Because when you're tendering, you need absolute clarity on your budget and plans.
As specialists, we have extensive experience in all areas of commercial scaffolding, including:
Modifications and
remedial repairs
Get a Quote
Get a team of commercial scaffolding experts who have worked on projects such as:
Government, council and community buildings
Plus, when you work with us, you get a single point of contact for the duration of the project. We won't give you the runaround or lump you with a junior. You'll get a senior team member supervising the planning, construction, compliance and dismantle stages.
Your S-A-F-E quality guarantee
The wellbeing and lives of your team are paramount. We ensure your scaffolding is AS/NZS 4576 compliant and professionally certified, so if SafeWork NSW visits, everything's above board.
Above all, safety is paramount
According to Safe Work Australia, the construction industry has the third highest rate of worker deaths and injuries Thousands of people are injured on construction sites every year.
We never want to contribute to those numbers, so we follow strict protocols to keep your workers safe while using our commercial scaffolding.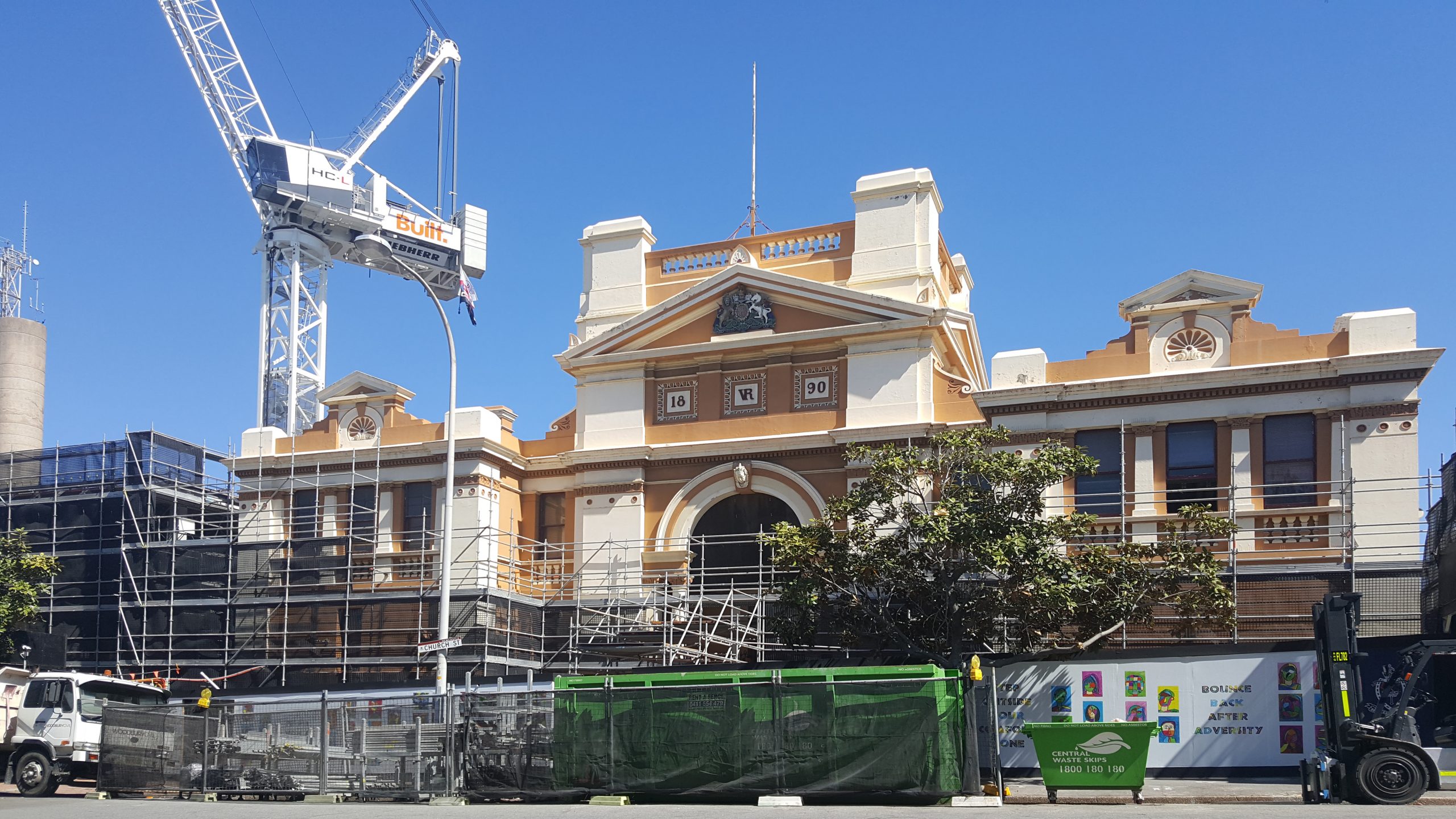 Our safety protocols include:
Accurate planning to deliver the right scaffold construction for your needs

Consulting with third party structural engineers to ensure compliance

Focusing heavily on communication and collaboration to design effective methodologies to suit your KPIs and timelines

Conducting regular site checks to ensure safe use, access and continued structural integrity

Ensuring early access to all stages of engineer certified plans, including 2D and 3D renders
Displaying extensive safety signage, efficient use of exclusion zones and transport / plot plans to eliminate incidents and near misses.

Meeting requirements for on-site inductions, including all engineering certificates, SWMS and pre-start hazard reports

Maintaining strict adherence to AS/NZS 1576 and AS/NZS 4576:2020

Maintaining close compliance with Safe Work Australia model code of practice for the construction industry

Offering 24/7 emergency response capabilities
Words from happy clients
For us, safety first is safety always. It's not expensive—it's priceless.
Words from happy clients
The ALTA team really came through for us on a two-storey house project at Warners Bay. No dramas or hiccups, and good communication. Highly recommend.
Words from happy clients
As always it was an absolute pleasure dealing with your crew. It worked great as usual with the ALTA boys. We had heaps of trades there today and your boys worked in with them so well. One of the best scaffold companies I've worked with.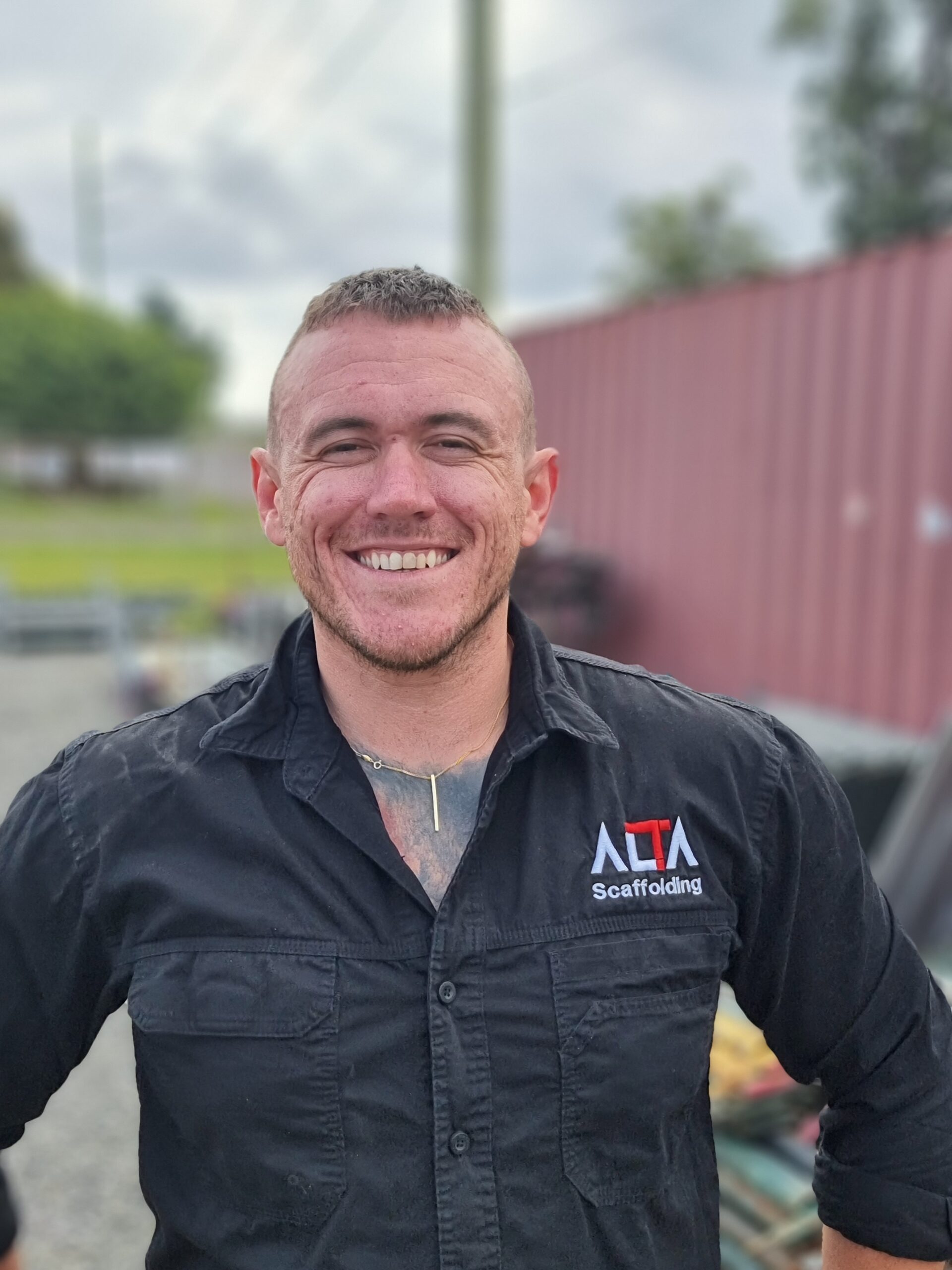 The ALTA PROTECT
approach to safety
Our ALTA PROTECT method underpins our end-to-end commitment to safety:
Planning

Creating a unique structure based on site specifications and your needs.

Scaffolding Erection

Delivering on-time construction of the scaffolding.

Organising

Sourcing the right products from our extensive inventory.

Compliance

Conducting monthly scaffold compliance inspections.

Risk Management

Consulting with structural engineers and industry experts to ensure optimal compliance.

Takedown

Safe, timely dismantling of scaffolding and removal from site.

Transport

Ensuring safe delivery of equipment on-site.
Get a single point of contact
One dedicated expert will lead your project, so you never get the runaround.
Fast quotes for accurate planning
Get your accurate quote fast to tender with confidence.
No advance payments
Simple and structured progress payments system after stage handover.
Expert advice
Work with a team with extensive commercial experience and know-how.
Mining
Coal, gold,iron ore and gas/resource mines in NSW and beyond.
Renovators
Owner builders and trades supporting home renovation projects.
Latest Commercial Projects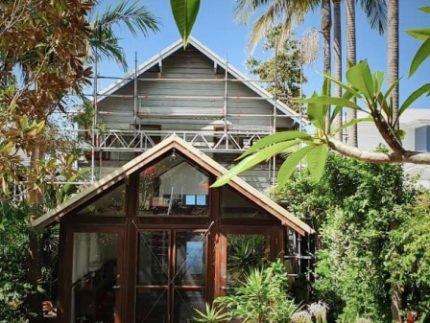 Coal Point Scaffolding
Maric Build
Sawyers Gulley Scaffolding
Backyard Grannys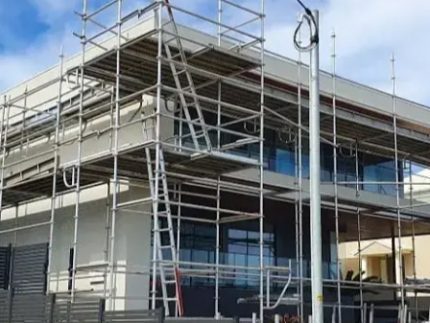 Boat Harbour Scaffolding
Stibbard Homes
Frequently Asked Questions
How much does residential scaffolding cost?

It's important to understand how much to budget for when planning your residential project. We quote each residential scaffolding project according to the labour, hire and transportation required. Very small and basic residential scaffolding projects can start from $880, while complex, labour intensive double storey scaffolding can cost between $5,000 and $10,000, depending on the difficulty.

We have a minimum seven day hire period then charge daily (pro-rata) thereafter, so you only pay for the scaffolding as you use it.
Do I need scaffolding?

When you have a tight budget, you might be wondering if scaffolding is
necessary, and hoping your trades can simply use ladders. Scaffolding is much safer, of course. Australian law requires scaffolding, or other control measures, be in place for any project where a fall hazard of two or more metres may exist.

Contact us to give us your project specifications and we can advise if you need scaffolding or if other control methods may be appropriate.
What scaffolding parts do I need?

Typical residential scaffolding projects need a combination of:
jacks
sole boards
boards
standards
transoms
ledgers
hop ups
guard rails
adders
aluminium stairs
tie bars
clamps
containment mesh
scafftag
When we prepare your quote, we'll often ask a range of questions about the project to recommend the right products and services to keep your site safe.
What information do I need to supply you to get a quote?

Step one: estimated price

Get an instant ballpark estimate with our quick quote tool.
Just enter your property measurements and a few other details and you'll get a rough price guideline, to give you an indicative scaffold price.

Step two: specific, formal quote

At this stage, we need to know as much as we can about the site and project so we can prepare the right scaffolding for your needs. We will ask:
What is the scaffolding for and how will it be used?
Do you need roof access?
What is the width and height of the property?
Are power lines nearby?
Is it easy to access the property – are there trees or cars affecting access?
Is it on a sloping block?
How many working decks do you need?
If you aren't sure what you need, we can help you decide what's best for your project.
How long does it take to build scaffolding?

It typically takes us 4-8 hours to complete a standard residential scaffolding
project. A more complex brief or difficult access may take us longer to complete.

We will provide more accurate estimates at the quoting stage.
How soon can you start?

We can be ready within 24-48 hours of you accepting our quote.
How soon can you dismantle?

When the project is complete, we can also be ready to dismantle within 24 hours.
Get a free quote,
get started ASAP
Contact us and our expert estimators will provide a detailed quote. Once you approve it, we can get started on your project in just two days' time.
Contact our expert estimators